Craft Beer & Spirit Labels
As the craft beer & spirit industry continues to take off, your products are battling with more and more variety on the shelves. It can be difficult to get your product to stand out alongside so many quality options with outstanding branding, however you won't have to worry with help from our label printing representatives at Glenwood Labels.
Here at Glenwood Labels in Vancouver, BC, we have the perfect technology to produce an eye-catching craft beer & spirit label to help your product stand out in the crowd. Whether you're going for a funky, colourful aesthetic or a sleek, classic look, our label printing representatives will help get the right look for your craft beer/spirits. We have durable label products that will hold up when wet and retain their vibrant colours.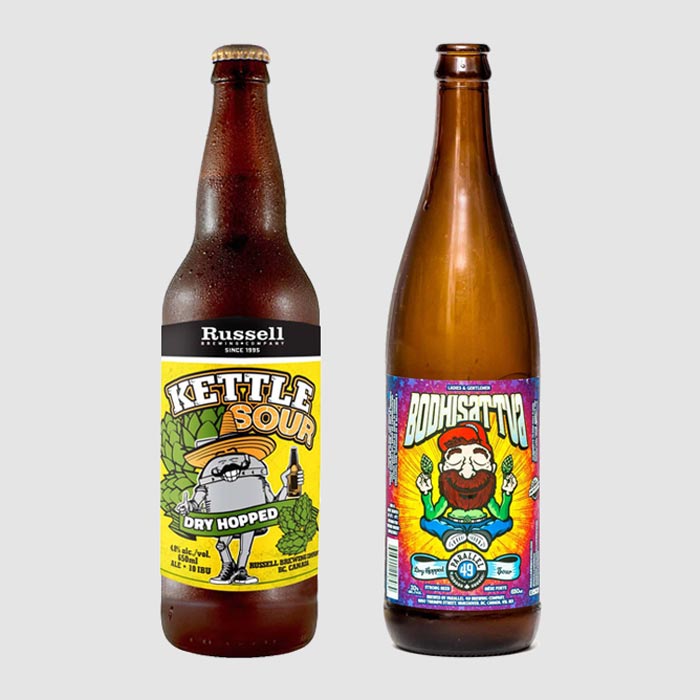 In-House Graphic Design Team
Don't have a design for your label? Or do you have an idea of what your label should look like? No problem, our in-house Graphics team has designed many labels for our customers. They will work with you closely to ensure your label is exactly what you want! Graphic Designers can be very expensive but here at Glenwood Labels, we offer very affordable rates to our customers.