If you need labels fast, rely on Glenwood Labels to provide affordable, high-quality labels in a timely manner. We know it's extremely important to correctly and clearly label hospital supplies, which is why we supply labels for:
Vial Labels
IV Bag Labels
Laboratory Labels
Admission Labels
Anesthesia Labels
Patient Medical Records
Infection Control Labels
Nursing Labels
Medical Imaging Labels
Equipment Labels
Radiology Labels
Hazard Labels
Warning Labels
We'll work with you to print the perfect label to keep everyone safe.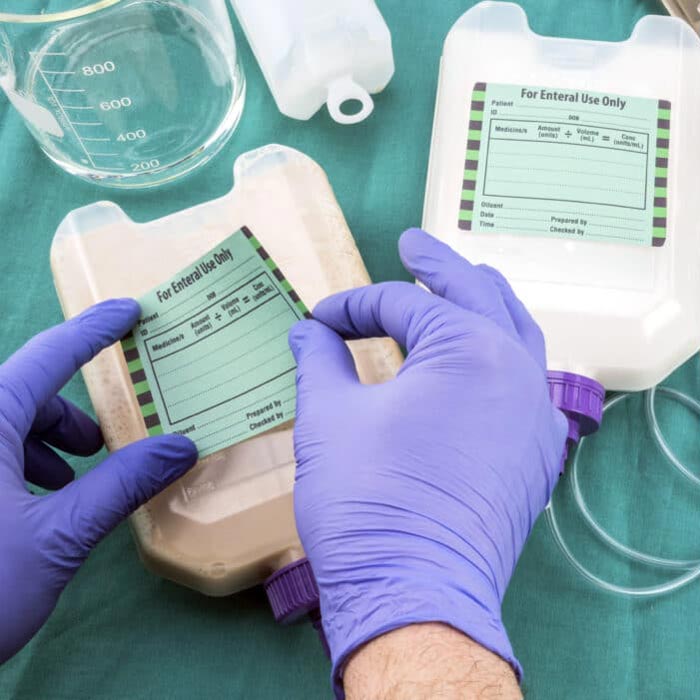 Choosing the Right Labels
Together, we can define what your specialized medical and health care labeling needs are. We can choose the right solution for your product.
Depending on your medical label application, you might want to consider permanent or removable adhesives. Your Sales Representative can help you choose the best adhesive for your label. We have thousands of custom dies in stock, but if you'd like something unique for your label, we can create a custom die for you.