For over 50 years, Glenwood Labels has been printing labels you can depend on. We're the go-to local label printing company because we offer the best printing rates, the highest quality materials, and endless options for customization. Since our company's establishment, we have helped hundreds of pharmacies throughout Vancouver, Canada, and the United States meet their labeling needs. We can take care of all your product labeling requirements. We create pharmacy labels using the best ink and materials available so you, as well as your customers, can depend on our products. Contact us today in New Westminster, BC, to learn more.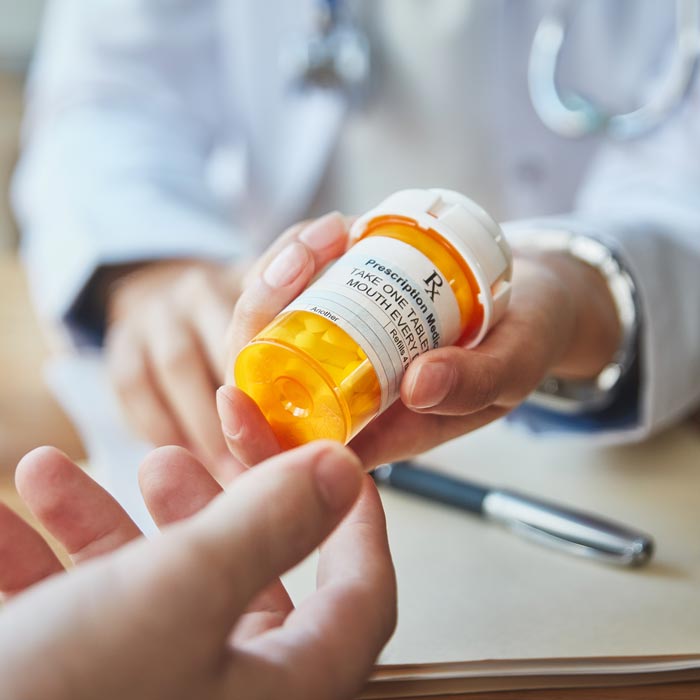 No matter what type of bottle or item you need to be labeled for a customer's prescription, Glenwood Labels can create a clear, easy-to-read label. We provide:
Direct thermal paper receipts
Inkjet or standard pin-feed custom labels
Thermal Ribbons
And more
Contact us to learn about how we can provide you the best prescription labels.
Laser Prescription Labels
From standard pin-feed labels to pill pack labels, our team can create all the labels you need for your dual web prescription needs. We offer:
Pressure-sensitive labels
Patient information sections
Bond paper receipt
And more
We use durable 60-pound bond paper for smooth printing and exceptional products that set us apart from our competitors, who use cheaper 50-pound bond paper.
Applied Robotics
Flexipharm
Kroll
Nexxus
QSI
Simplicity Plus
Tri-Comp
Zadall
TELUS Health Solutions
Get Your Free Estimate Today
At Glenwood Labels, it's our goal to effectively meet your pharmacy label needs in a timely manner. We never skip out on quality or necessary steps in order to make a dollar. From using high-quality paper to ensure perfect printing too closely monitoring production, we're trusted by local businesses in Canada and beyond to provide the best labels. With us, you can always expect exceptional quality, friendly customer service, and superior work.
In addition to pharmacy labels, we take care of thermal labels, grocery labels, and more. Ask us for an estimate today to get started on printing the perfect labels. Learn how our team can help you by contacting us by email, phone, or chat today!
Get the perfect pharmacy labels for your business.